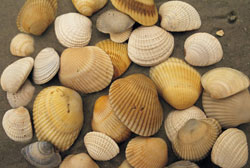 Who are we?
A team of professionally trained counsellors who provide a counselling and training service to communities and churches across northern Cumbria and south Scotland. We are all Christians, drawn from a variety of churches in the area.
Borderline General Counselling Service is a registered charity set up in 1996 initially as a Pregnancy Crisis centre. Work developed and grew to include a general counseling service and a training organization for counselling and pastoral care.
Borderline is affiliated to the Association of Christian Counsellors (ACC), a nationwide umbrella organisation which standardizes counselling activities. We abide by the ACC Code of Ethics. For more information, please view their website www.acc-uk.org
Borderline offers counselling across a broad range of issues including:
Abuse
Anger
Anxiety
Bereavement
Bullying
Depression
Loss
Low Self Esteem
Relationship or Family Difficulties
Self Harm
Stress
Post Traumatic Stress Disorder (PTSD)
Obsessive Compulsive Disorder (OCD)
Phobias
Post abortion
Work Related Issues
Crisis Pregnancy
If you are facing the shock of an unplanned pregnancy, Borderline has counsellors who are experienced to help you. We can usually give you an appointment within a day or two, giving you space to talk things through and offering support and information at this difficult time. While we are able to work with you to find your best way forward, we will always respect your right to make your own choices without outside pressure.