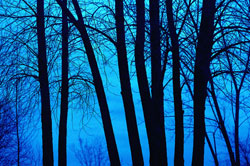 Who can use the Counselling Service?
Anyone can approach us for help. Male, female, young, old, with or without faith, individual or couples. All are welcome.
For couples seeking counselling, we are in the unique position of having a married couple available to counsel.
Is the Service Confidential?
Yes - issues you discuss with your counsellor will not be discussed with anyone else other than their supervisor, who gives the same commitment to confidentiality. All verbal and written information, which you share with us, is carefully protected to ensure that no-one else has access to it. At your first appointment exceptions to confidentiality will be explained to you and will be part of our contract with you.
How much does it cost?
Whilst we have no fixed fee, we strongly encourage clients to make donations in order to help cover the cost of providing the service. However, we do not want money to be a barrier to receiving help.
Opening times:
Flexible times Monday to Friday

Counselling takes place at times mutually convenient to counsellor and client. Please note we have a receptionist only part time; the answer phone is on at all other times.
How do I get Support?
If you would like to speak to a counsellor, you should phone 01228 596900 and leave a message with our receptionist or our answer-phone.
What Happens Next?
We will return your call as soon as possible (probably within a few days); answer any queries that you may have and arrange an initial assessment.
This interview will enable us to match our service to your needs as closely as we can, or direct you to other agencies if necessary. After the initial interview, you will be contacted again once a counsellor is available.
We are happy to accept referrals from other healthcare professionals, such as GPs social workers, as well as schools & churches etc by simply passing our contact details to the person in need of counseling.